This weekend my daughter and I decided to sew a dress together for her to wear this fall. She really wanted me to crochet an anchor to accent the dress. Frankly, I had never made a crochet anchor applique before, and was a bit intimidated.  So, I set out on pinterest to find some inspiration for something fairly easy.
Crochet Anchor Pattern
I found a free pattern that I really liked. Here's a picture of the one that the crochet artist completed: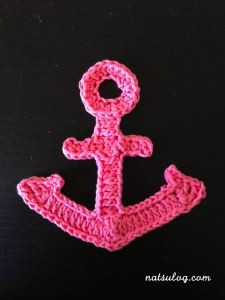 The anchor crochet pattern was pretty clear to follow, and can be found on Natsulog.com here.
After reading the tutorial a few times and following along step by step, I made my first crochet anchor applique!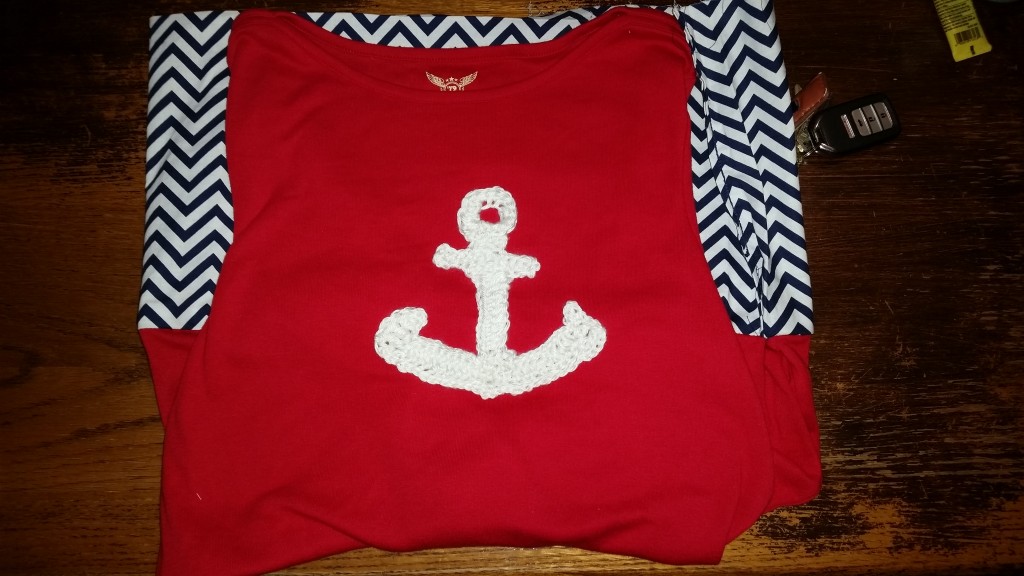 The yarn I used is Caron Simply Soft in white, and the crochet hook is a size I. If you're looking for steps on how to crochet an anchor, I highly suggest using the same crochet anchor pattern-here!