For the last few years library workers in Tennesee have had to stash copies of Crochet World magazine behind the desk due to them being stolen frequently. Anyone looking for the magazine finds a sign instead, telling them about the policy.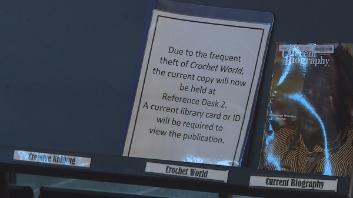 The policy reads "Due to the frequent theft of Crochet World, the current copy will now be held at Reference Desk 2. A current library card or ID will be required to view the publication."
People looking to check out the magazine have to go to the reference desk and show a library card or photo ID. The library also has some rules governing the magazine's check-out. They don't loan the most recent issue, and there's a limit on how many each person can check out at a time.