You've probably asked yourself "What type of Facebook page should I create?" when trying to set up a page for your business. This can be one of the most difficult decisions to decide! This article will go over the differences and benefits of the page types to assist you in making your decision.
The main differences between the page types are:
– Categories that you can choose
– Different tabs that are available on the left sidebar under the page's name
– About page info options
The good thing is that you can always change the page's category within your settings after the page is created. You can also add or remove the shop, event, reviews, notes, and services tabs on any of the page types. Additionally, you can add a tab for people to join your email newsletter.
Here's a screenshot of the admin side for the about tab on a local business page with business as the category: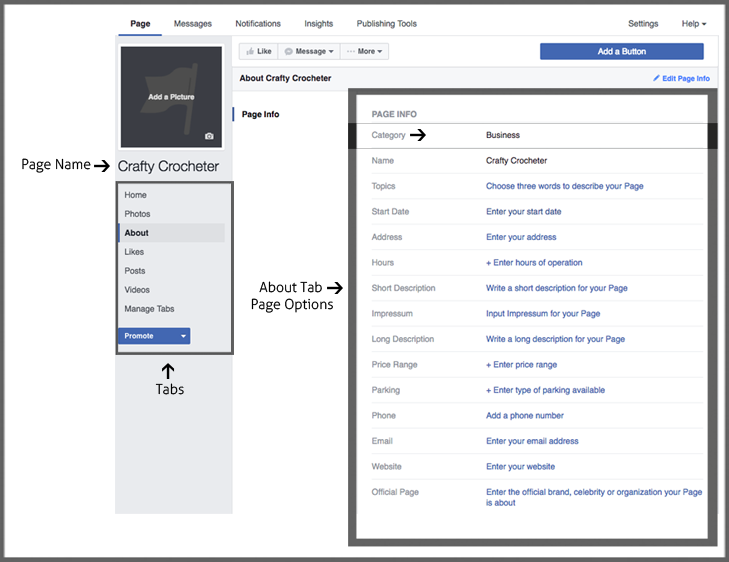 Here's some good to know info:
Each page type offers different page info options. For example:
A local page allows you input hours, parking information, and an address.
A company page includes those options and lets you include your mission statement, founded date, and keywords for products.
A product page offers basic options and doesn't give you an option to include an address or hours.
What's convenient is that you don't have to supply all the information. Only the options you choose to supply information for will be shown on your about tab page. I hope this article has answered your question when you ask yourself which type of Facebook page should I create?
Here's some other articles you may be interested in: