Since sharing the picture below on our facebook page, I have received so many messages asking what colors of yarn were used to work up this beautiful 6 day kid blanket! I mean, look at this beauty!! It's absolutely gorgeous, and I had to know too!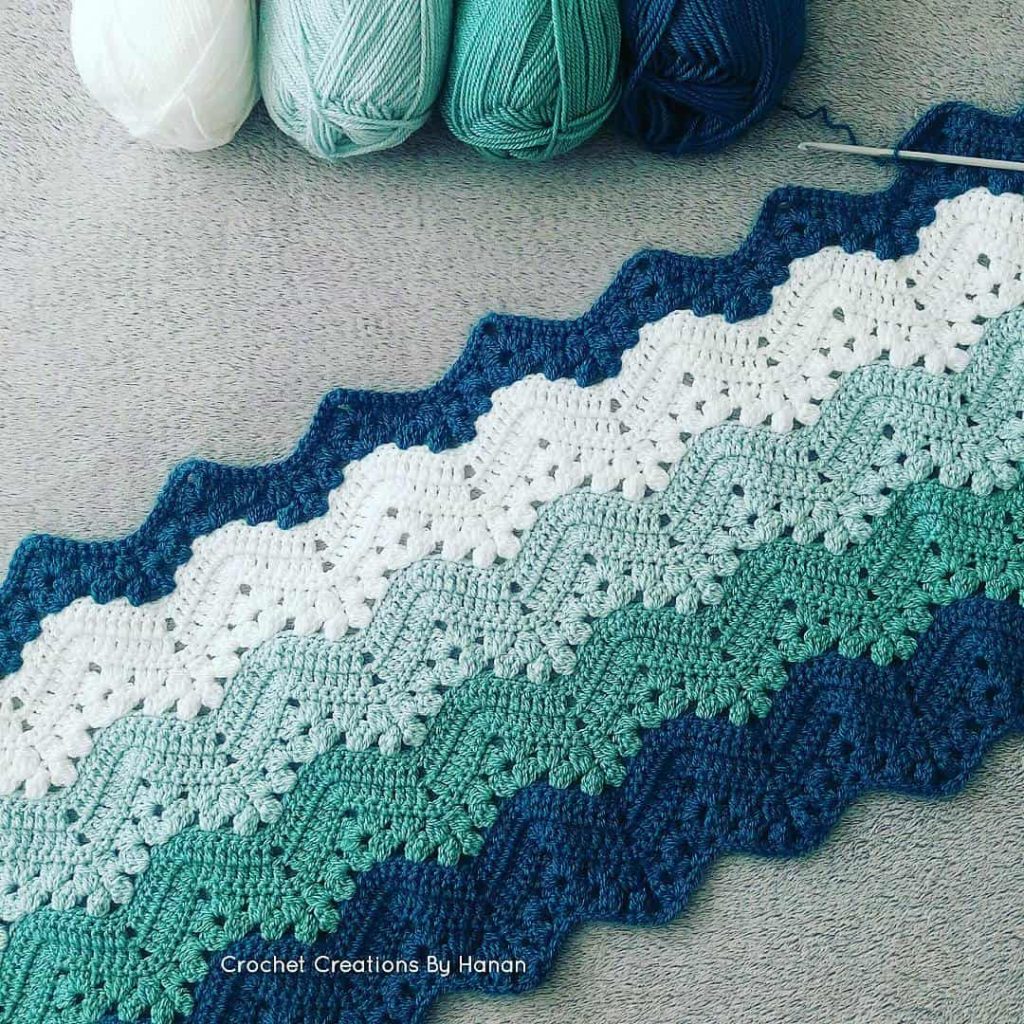 I contacted Hanan on facebook and asked her what colors were used and she so graciously let me know, and even let me feature her blanket here on this little ol' blog! 🙂 You can follow her on Instagram to see more of her gorgeous work, and also find her on Facebook.
When I spoke to her, she let me know that the picture that went viral actually had a filter applied to it when it was posted on instagram. This explains why the picture above doesn't look the same as the rest of the pictures of the same blanket below: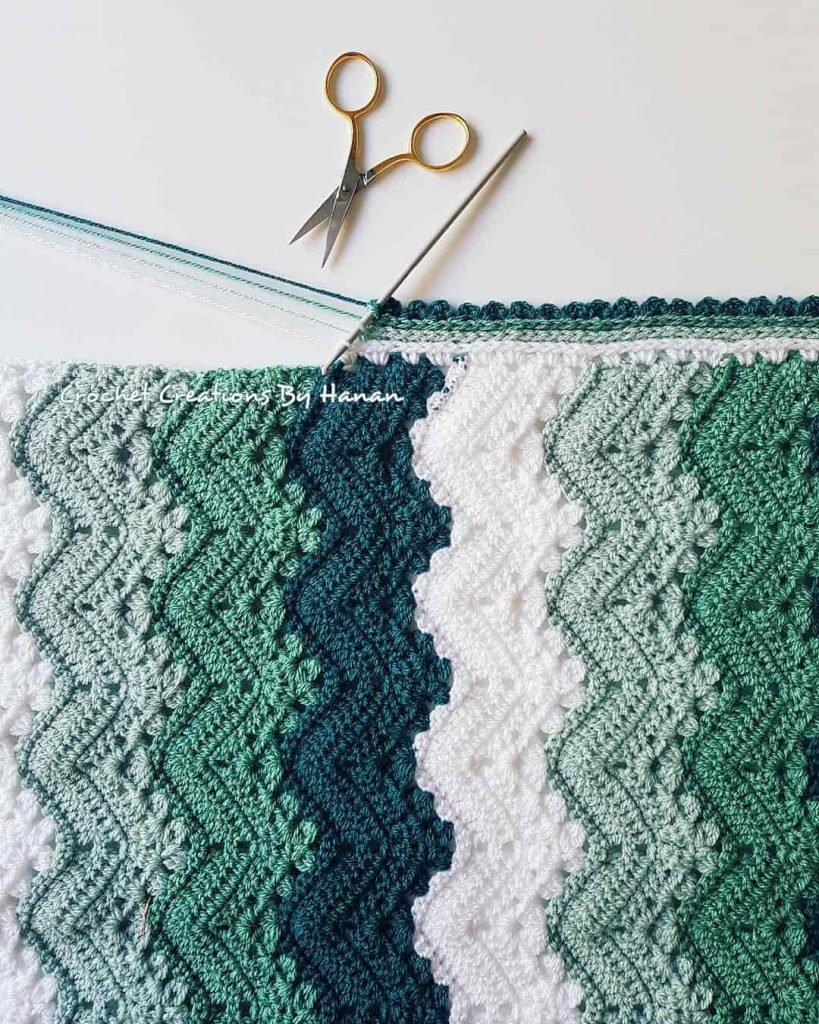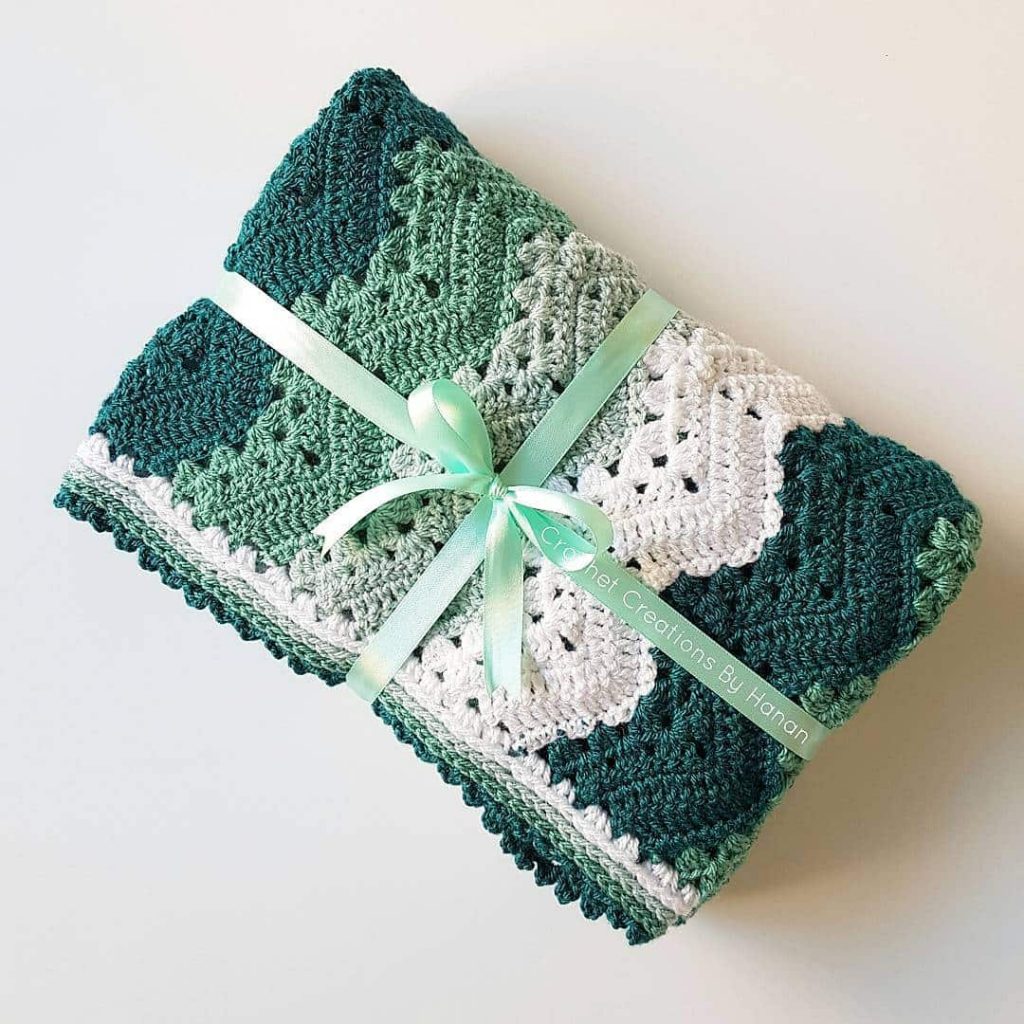 Colors that were used are:

The pattern for the blanket was designed by Betty McKnit and it's called the 6-day kid blanket. It's a free pattern that was published on Ravelry back in April 2008, and can be downloaded here. You can also find Betty on Facebook!
If you complete one, we'd love to see your finished blanket in our Yarn Ballin Facebook group!