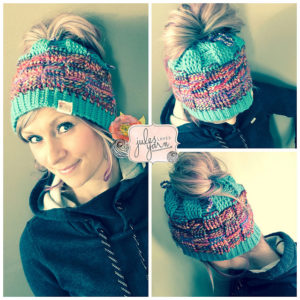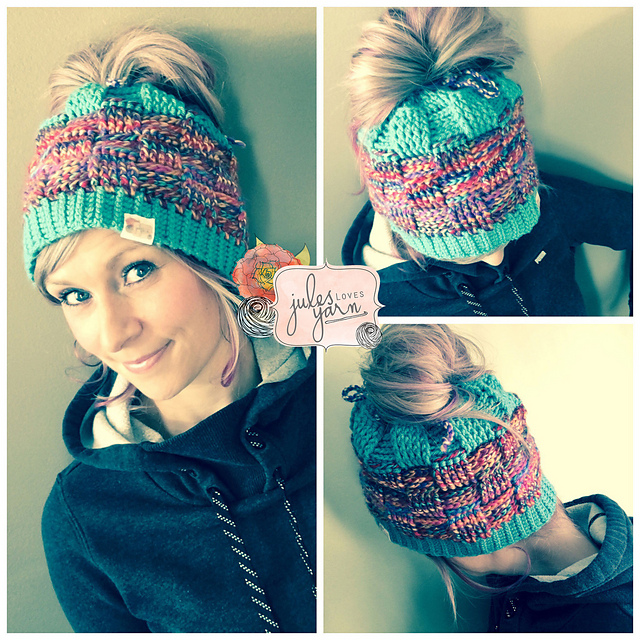 If you haven't noticed yet, there's a lot of crochet ponytail hat patterns available since the hat went viral overnight! This one has to be my favorite one hands down though. It's crocheted with a basket weave stitch and looks amazing! Julie Shappert designed this gorgeous hat and named it the Bun & Done Ponytail Toque. As a bonus, the pattern also includes a quick tutorial on how to make your own labels/tags!
I personally bought this pattern and once I'm done, I'll share a picture with you! If you want to buy the pattern, you can purchase it here. Julie also has a facebook page you can follow. Happy hooking!
Don't forget to PIN it!
Which crochet ponytail hat pattern is your favorite? Tell us in the comments below!
Here's some other articles you may be interested in: