Have you seen that adorable chunky knit hat Chloe Kim wore during the winter olympics when she totally killed it and took the gold on the Women's halfpipe? If not, we got all the pics of her sporting her beanie here! After all the pics, you'll find a few links to some knit and crochet patterns.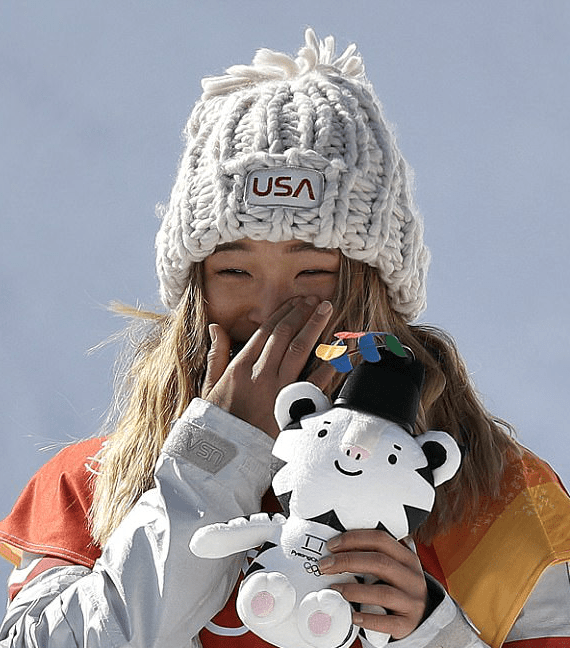 Way to go Chloe, and we seriously love your hat! You rocked girl and deserve the gold!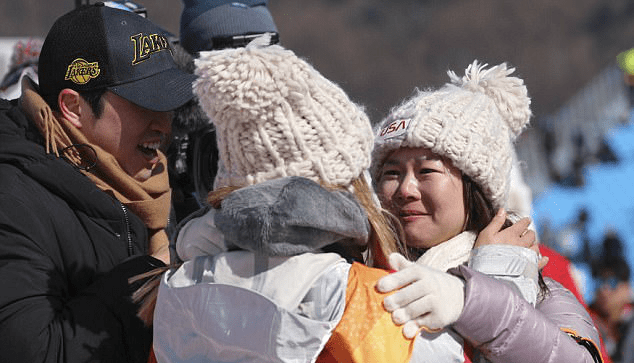 Mom and daughter sporting the iconic chunky beanie! You know her mom has got to be so proud!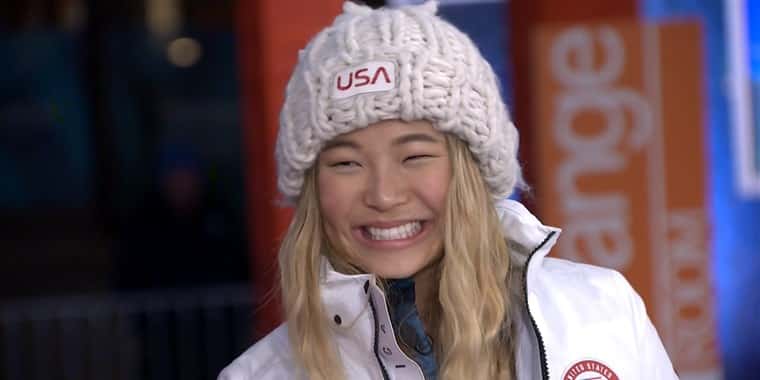 Afterwards Chloe had an interview with the Today show and that's where the hat really caught my eye and those churros looked so darn good! The rag top pom pom that tops it off is just so sporty!
Okay, so now you've seen the hat and are probably wondering where  you can go grab the pattern. Without further delay…. Here's where you can find the Chloe Kim hat–
Eva's Studio Crochet Hat –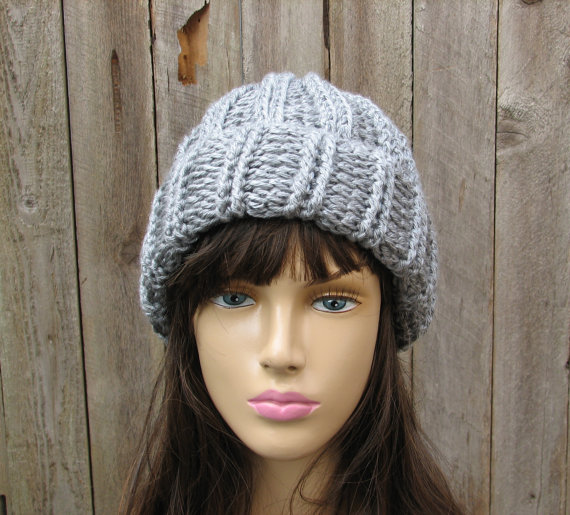 The closest crochet hat pattern I could find at the moment that looks like the one Chloe Kim is wearing is available from Eva's Studio and can be purchased here.
Snowboarder's Crochet Hat –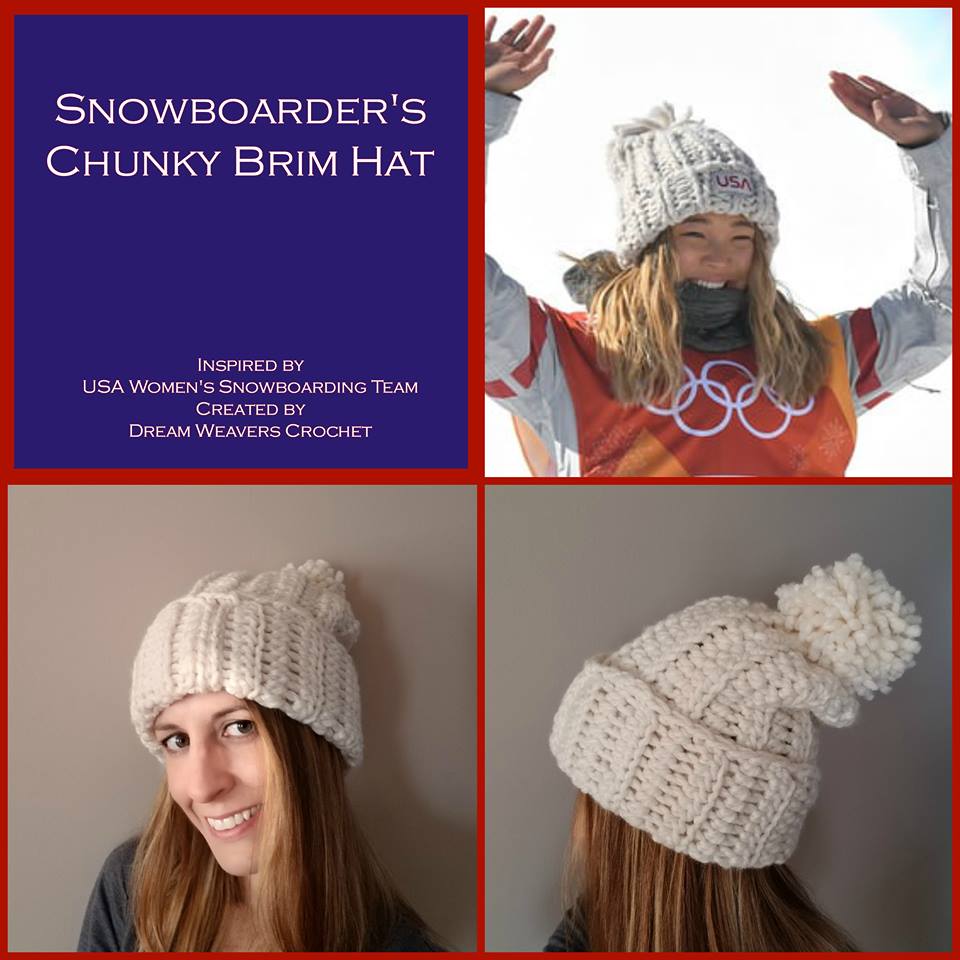 The above hat is designed by Sara Lee behind Dream Weavers Crochet and is called the Snowboarder's hat. She wrote up this pattern and graciously offered it for free! You can find her on Facebook and Instagram too!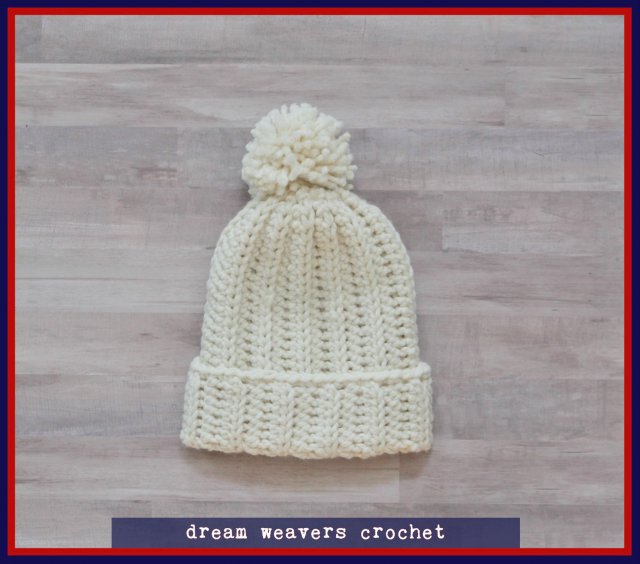 If you're looking to buy the hat already made, you can purchase it on Etsy here.
Knit-Look Super Bulky Slouch Hat –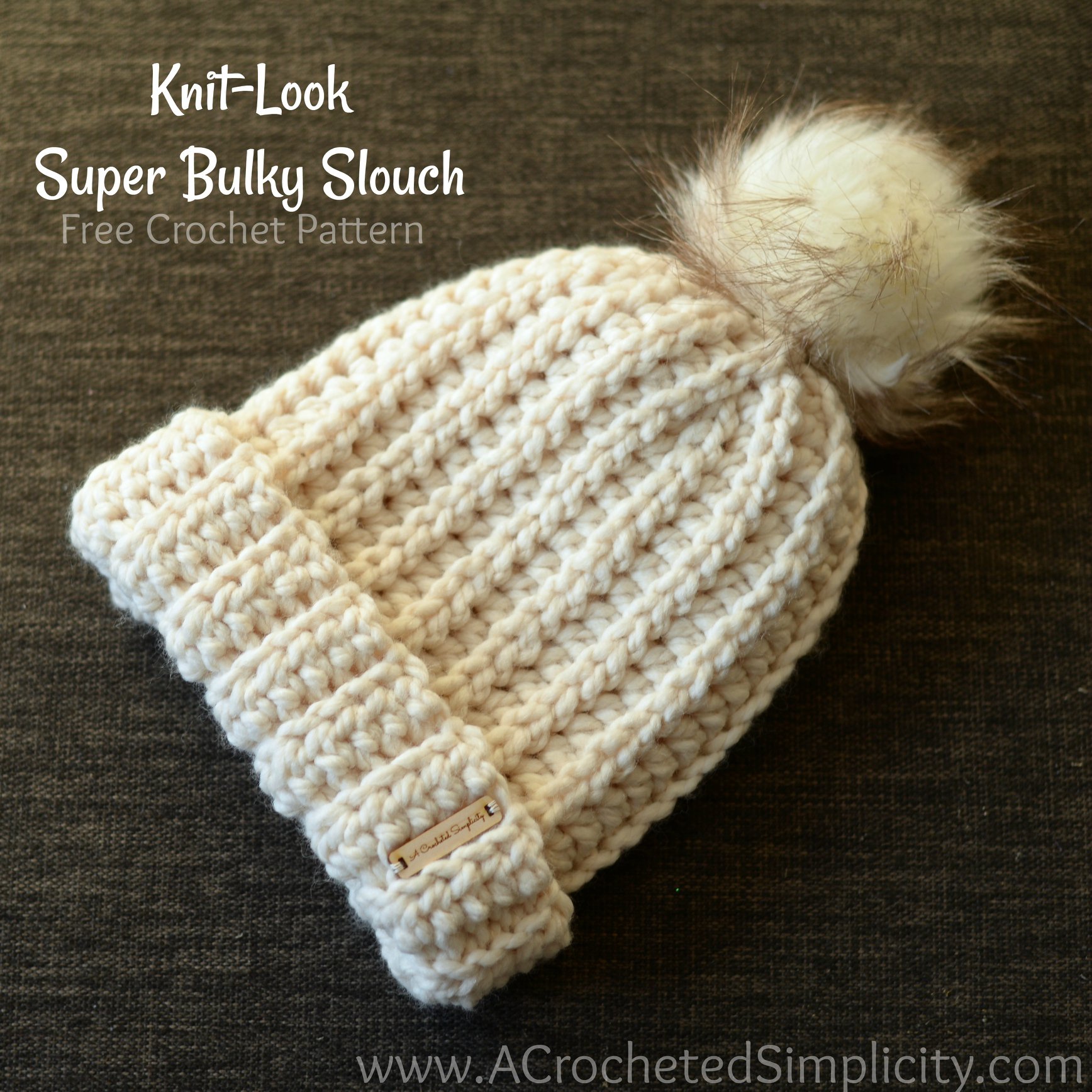 If you're looking for a free another version, you can find the one above designed by Jennifer Pionk over at A Crocheted Simplicity on her site here. You can also buy a copy of it on Ravelry here.
Knit Chloe Kim Inspired Olympic Hat Pattern –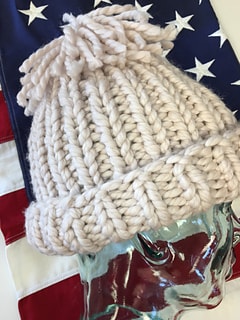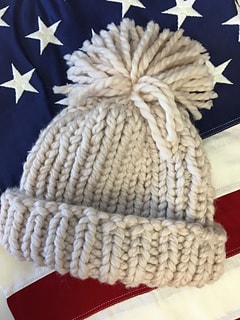 This one is most like the hat she wore since it's knitted as is Chloe's. This one is free and you can download it at Ravelry here.
There's even a patch available that you can buy on Etsy to finish your hat off!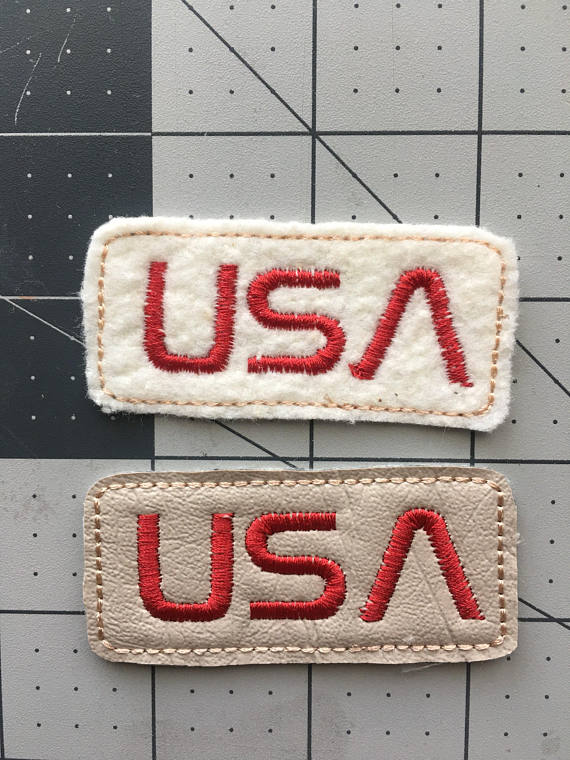 You can purchase the patch here.
If you have a hat that looks like hers or work one up, please leave let us know in the comments! Feel free to also share it in our Facebook group – here.