If you're looking for the crochet hat with ponytail hole pattern, you're in luck. I've rounded up a few ponytail beanie crochet patterns for your convenience! These are all patterns for sale, and you can find free crochet ponytail hat patterns here. Not a crocheter, but want to buy one already made? There are several messy bun hats for sale on Etsy by crochet artists!
Let's start off with the wildly popular messy bun crochet ponytail hat pattern: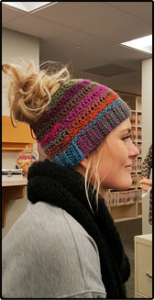 This pattern was designed by Stacey Thorngren using Plymouth Yarn Gina, and can be purchased on Ravelry here.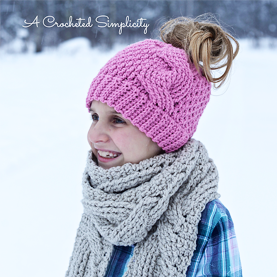 I love texture and this hat is full of it! Designed by Jennifer Pionk over at A Crocheted Simplicity, it is the ultimate hat pattern to have in your arsenal. This pattern includes 4 style options and lots of versatility, so you'll be able to use it long after the messy bun hat fad fades away. It's 4 Styles in 1 Great Pattern! Patterns included are for a: Beanie, slouch, messy bun/ponytail with elastic band, or a messy bun/ponytail without elastic band. You can purchase the Big Bold Cabled Messy Bun, Beanie, & Slouch pattern here.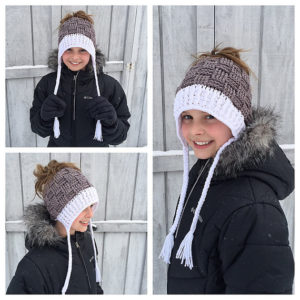 The basket stitch is one of my favorites and I love this messy bun beanie! This pattern is designed by Crochet by Jennifer, and makes a super thick and warm textured beanie with a hole in the top to allow for a ponytail or messy bun. The hole uses an elastic hair tie to stretch over a bun but still stay snug for a ponytail. Pattern includes 4 sizes, and you can buy it here.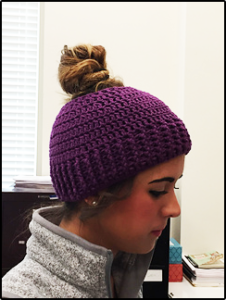 This pattern is designed by Amy Musick and is available here.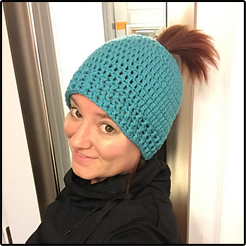 Krystie Schlicker designed this runner's crochet ponytail hat pattern, and it can be purchased here.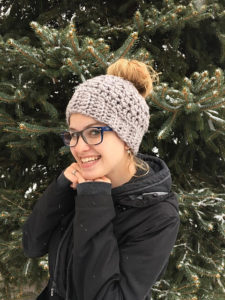 Made With a Twist designed this pattern for a crochet beanie with ponytail hole, and you can buy it here.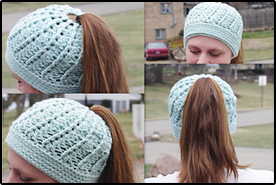 Kara Thomas made this gorgeous spiral ponytail hat, and the pattern can be found here.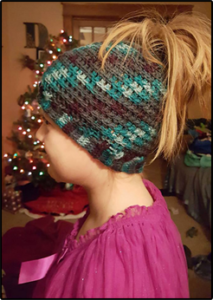 Tamara Dobias came up with this adorable and easy pattern and you can buy it here.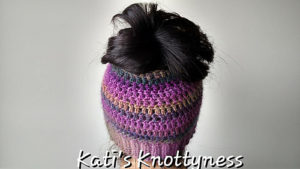 Kati Lunceford designed this topless pony tail beanie. Get it here.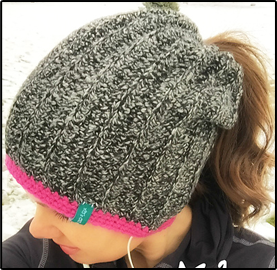 The last hat of our round up is from MJ's Off The Hook Designs. This hat is nice because if you don't need the opening for a ponytail hole, it can be closed off. Find the pattern for this crochet ponytail hat here.
Find more free crochet messy bun patterns and if you want to buy one completed, check out these hats for sale on Etsy:
Don't forget to PIN this page to your boards!