Kitchen towels always dropping on the floor is so annoying! These crochet towel holders solve that issue, and they make great gifts. They're also made with a rubber band so any towel will fit.
This pattern whips up super quick and and it's easy so let's get started!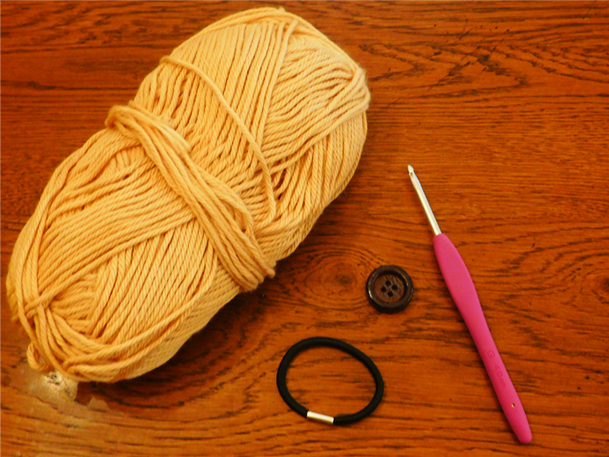 First gather your supplies. For this project, you'll need:
I Love This Cotton yarn
G (4.0) crochet hook
1 ponytail holder
A cute button
To get started, join with a slip stitch around the ponytail holder: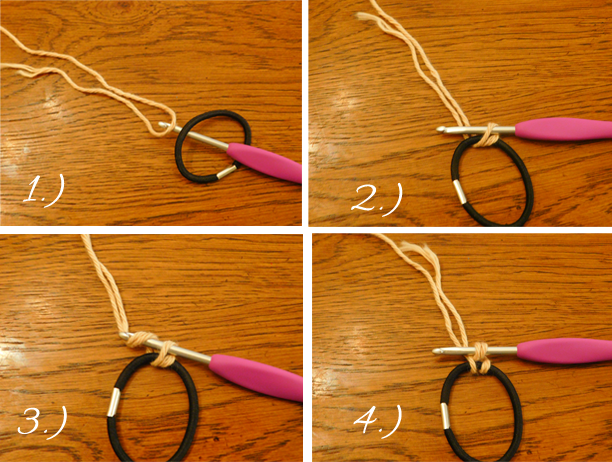 Next, chain 1 and single crochet 45 times around the ponytail holder pushing the stitches together as you go so the band doesn't show when finished. Join with a slip stitch in the first single crochet once you're finished. It should look like this: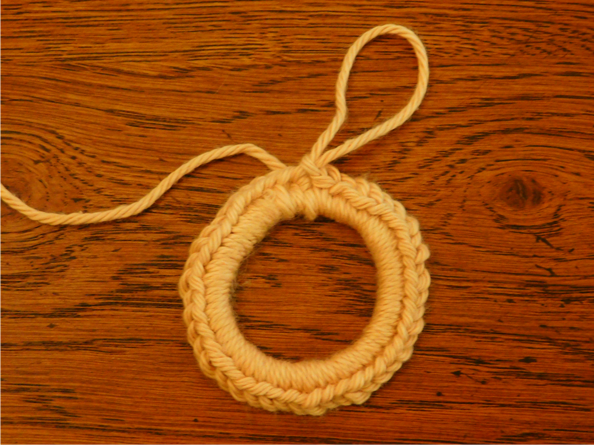 Row 1: Chain 2 and hdc in next 9 stitches – you'll have 10 posts including the chain. Turn.
Row 2: Don't chain or skip a stitch, but go ahead and hdc into the top both loops into the next 9 stitches. Again, you will have 10 posts total. Turn.
Row 3-12: Repeat row 2.
Row 13- button hole: Chain 2 and hdc in the next 3 stitches. Chain 2 and then skip the next 2 stitches. Finish the row by doing a hdc in next 4 stitches and then turn.
Row 14: Chain 1 and single crochet in next 3 stitches. Do 2 single crochets in the chain 2 space. Finish the row by single crocheting in next 4 stitches and then turn.
Row 15: Chain 1 and single crochet across. Once you finish your last single crochet,  cut your yarn leaving about a 2-3″ tail yarn over and pull the yarn through the loop entirely to make a knot.
Now you'll weave in the end,  and sew on your cute button. Voila, now you have a very functional crochet towel holder that was quick and easy!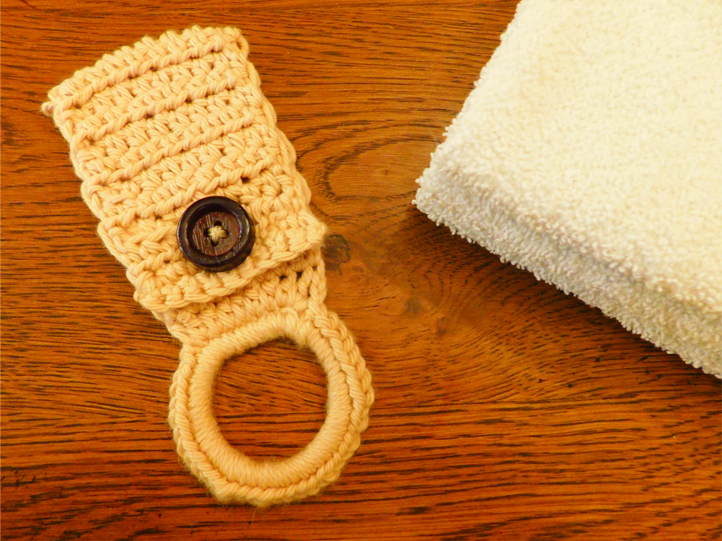 Crochet Kitchen Towel Holder!
Don't forget to PIN this pattern to your boards!